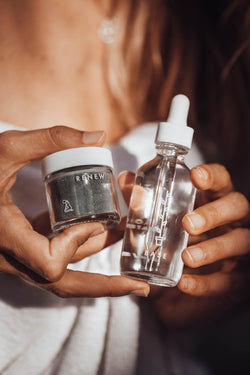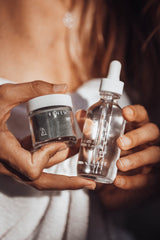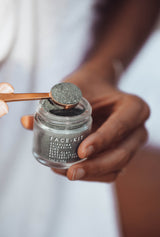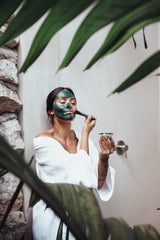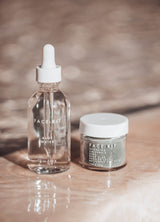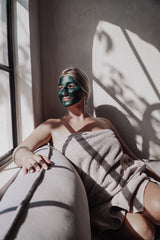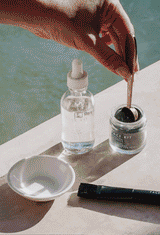 A refill of our signature Renew Mask
1oz Renew Mask Powder
2oz Aloe Water Base
Renew Powder: Spirulina, Chlorella, Parsley Leaf, Costa Rican Blue Clay, Zinc, and Butterfly Pea Petal
Base Water: 100% Aloe Water
AS EASY AS
ONE. TWO. THREE.
Mix 1 spoonful of our RENEW POWDER with 6-7 full droppers of our ALOE WATER BASE.
Mix with your BRUSH until it's a clay-like consistency. Not too dry, not too wet. By keeping our ALOE WATER BASE and POWDER separate, we skip the fillers and preservatives completely.
Paint your face and enjoy our 10-minute GUIDED MEDITATION—for resetting and relaxation. Let the superfoods do what they do best. We've found that 10 minutes is perfect.
A LITTLE SOUL. A LOT OF SUPERFOODS.
PLANT-POWERED INGREDIENTS
Superfoods are known to be the building blocks to a healthy, fulfilled, beautiful body—from the inside. We take that belief and apply it directly to our skin for the same transforming benefits.
LEARN MORE ABOUT EACH INGREDIENT